How to Plan a Funeral - Where to Begin
Thursday, November 10, 2016
The death of a loved one is never easy to deal with. Whether it was sudden and unexpected or a long time coming, it can leave those left behind overwhelmed both emotionally and physically. Arranging the service can be hard enough without the added pressure of all the legal matters that arise. It's a confusing time where emotions run high, and most people will have no idea where to begin. While it's impossible to be fully prepared for a death of someone you love, there are a few general guidelines on how to plan a funeral.
Take a Moment to Breathe
Dealing with these decisions in a time of intense grief can be very trying, especially if there were no pre-arrangements. Though you may feel rushed to take care of everything, give yourself a few moments and take a deep breath. These are important decisions that shouldn't be made hastily. The majority of people haven't yet had to worry about how to plan a funeral, and no one can expect you to be entirely prepared for it.
Decide Final Disposition
One of the most important things to decide first is the final disposition of your loved one's remains. Take any wishes or desires of the deceased into account. There are several options available, such as burial (traditional, or natural), cremation (ashes can be spread, buried, or inurned), or donated for science.
Other factors for the funeral service should be considered as well. Will there be a viewing, and if so, will it be public or private? Will there be a formal religious service involving a church, or a personalized memorial service in the funeral home? For example, even if your loved one will be cremated, the body can still be embalmed for an open-casket viewing.
Knowing your preferred final disposition before you meet with the funeral director will help bring clarity to your other decisions. They will be able to highlight the services they offer that are in accordance with what your desires.
While it may seem indelicate to think about cost during this time, it can be a concern. Don't be afraid to ask about it. The Federal Trade Commission's "Funeral Rule" states that all funeral homes must be able to provide an itemized list of prices for services.
Find a Trusted Funeral Director
A funeral director can be your saving grace at this emotional time. A funeral staff has years of experience dealing with these sensitive matters, and they can help take some of the burden off your shoulders. They can assist you with organizing transport of your loved one, the completion of legal documents, and help you with all the logistics that go along with how to plan a funeral.
From creating a thoughtful, heartfelt obituary to organizing the minutia of the service, funeral directors, and their staff is a caring, helping hand during your time of greatest need.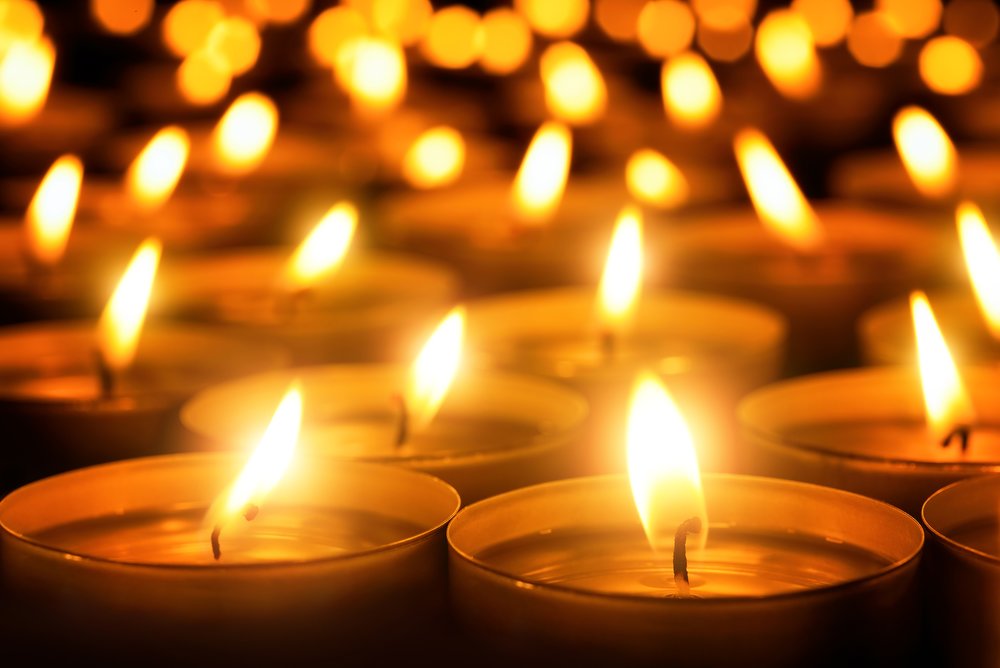 Plan the Service or Memorial
The funeral service can be as traditional or as personalized as you wish. Perhaps you want a service that celebrates your loved one's life. Or, maybe you'd prefer one that focuses on paying final respects before their internment. If your loved one was religious or spiritual, you may desire a service that incorporates those practices. You may even want a combination. Above all, it's important to plan a service that both the deceased and their loved ones left behind view as meaningful.
To personalize the service, you can find pictures of your loved one to display or play some of their favorite songs. You can also bring along items that they valued, like a jersey from their favorite sports team, an old childhood toy, an heirloom, or other prized possession. Items like these help incorporate your loved one's unique personality into the service. Thoughtful personal touches can often add a special element to a funeral service and give those in attendance something tangible to focus on.
How to Plan a Funeral - Additional Assistance
Understanding how to plan a funeral can be overwhelming, and most people don't even know where to begin. Making decisions about the service can be hard enough, without the added worry of all the legal matters that need to be attended to.
Polhemus Cremation Services can help you shoulder the burden. Owner Richard M. Polhemus is a third-generation funeral director with over 25 years of experience. With a range of funeral planning services available, he and his experienced staff can assist you throughout the entire delicate process with respect and professionalism. Polhemus Cremation Services is available 24/7 - contact us today.
Previous Posts
Honoring a loved one's memory is an essential part of the healing process. When we experience a loss, taking action can provide a sense of control at a time when we feel helpless. Fortunately, ther...