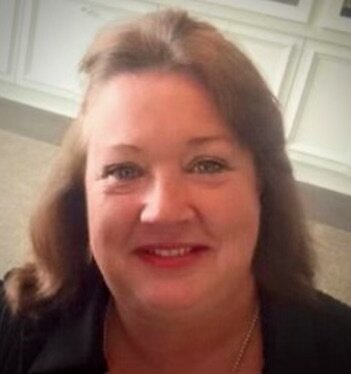 Obituary of Cathy Costello-O'Toole
Please share a memory of Cathy to include in a keepsake book for family and friends.
After 63 years of making people smile, listening intently while sharing heartfelt advice, and singing out loud, Cathy Costello O'Toole passed on Sept. 19. Although it seems far too early for the loving family and countless friends she's left behind, Cathy has been reunited with her husband, Brian, her parents Skippy and Jane, and her brother Tim. We imagine Heaven is celebrating with their new angel: She's probably already organized a dance party, a pokeno tournament, a wine tasting, and possibly a practical joke or two. Cathy's life of love and laughter began on Aug. 16, 1960. She was the eldest of four children, raised first in Brooklyn, then Queens, and finally Hazlet, New Jersey. That's where she met Brian, the boy next door and her soulmate. They married in 1982 and had two children, Kasey and Billy—who remember how she made their childhood magical, and playfully embarrassed them for reluctant, but eventual laughs. She gave each of them one spontaneous Ferris Bueller's Day a year, taking them out of school early to go into Manhattan for adventures. The O'Toole house was the one all the kids wanted to hang out in—because the door was always open and you never knew what fun would be waiting on the other side or if she was whipping up her famous broccoli salad. Family was everything to her. She would do anything for her kids and never missed a school event or special moment. She loved her sister, Eileen, who was her best friend. She took her mom Jane on a road trip to Ohio for the longest yard sale in the world; they came home with nothing. She made herself the family historian: researching the family tree on Ancestry and passing down old stories of the family's Irish heritage, which they were all so proud of. She loved to camp and travel and play bingo and roulette. She also loved holiday traditions—of course putting her own zany twist on them. For the annual Easter hunt at her parents' home, she would fill plastic eggs with messages like "Go make Tim give you $10" or grab-bag tickets that would get you a three-pound tub of cheese balls. Those who were close with Cathy described her as "full of life," a "force of nature," and "the life of the party." We remember how she lit up any room she walked into, how she sang and danced while cooking or at the supermarket, even though she could never remember all the words to her favorite songs. At Beautiful, the Carole King Broadway musical, she was singing so loudly, she had to move to the back, where she ended up dancing with the ushers. She was relentlessly generous, to family, friends, colleagues and even strangers. During the pandemic, she sent mystery gag gifts to relatives to cheer them up. Just a few weeks ago, she made a charitable donation in exchange for a suite at a Giants game for herself and 25 friends, even though she knew nothing about football. She would give out Christmas gifts early just to see someone smile. She really loved to talk— especially about her work. Cathy was a self-made entrepreneur who at the age of 18 got on a bus to New York City and never looked back. She built her career to the point of running her own consulting company, creating technology training courses for PricewaterhouseCoopers and other prestigious firms. She helped countless future entrepreneurs learn to grow their businesses and technical skills and made many lifelong friends along the way. Within her small community she was an advocate for change and progress for the greater good. One of her biggest achievements was becoming a New Jersey elected official able to help improve the local education system significantly for her children and all children in the future. She was one of a kind, a character, a beautiful person, a fabulous wife, supportive mother, daughter, sibling, aunt, cousin, and friend. She is survived by her daughter, Kasey, and son, Billy; her sister Eileen Obermann and brother-in-law Dan, brother Tom Costello and sister-in-law Rose; niece Kelly and nephews Matthew, Luke, and Connor; and many others who will miss her and keep her memory alive forever. If you would like to honor her memory, The O'Toole family was a proud supporter of The New Jersey Special Olympics Polar Plunge. To make a donation, visit, https://support.sonj.org/fundraiser/4982956 and please mention Cathy O'Toole.There will be no funeral service. Cathy, true to form, wanted her family and friends to celebrate her life. Please keep smiling and always remember, "if you want to sing out, sing out."
Share Your Memory of
Cathy
Who We Are:

Polhemus Cremation Services is a cremation funeral home conveniently located at 203 Main Street (Rt. 9) in the historic town of West Creek, New Jersey, providing professional and affordable cremation funerals offering appointments in the comfort and privacy of your own home.

Our Location:

Polhemus Cremation Services
Richard M. Polhemus, Manager
NJ Lic. No. 4000

203 Main Street
West Creek, NJ 08092
Phone: 609-294-8000
Fax: 609-294-8001