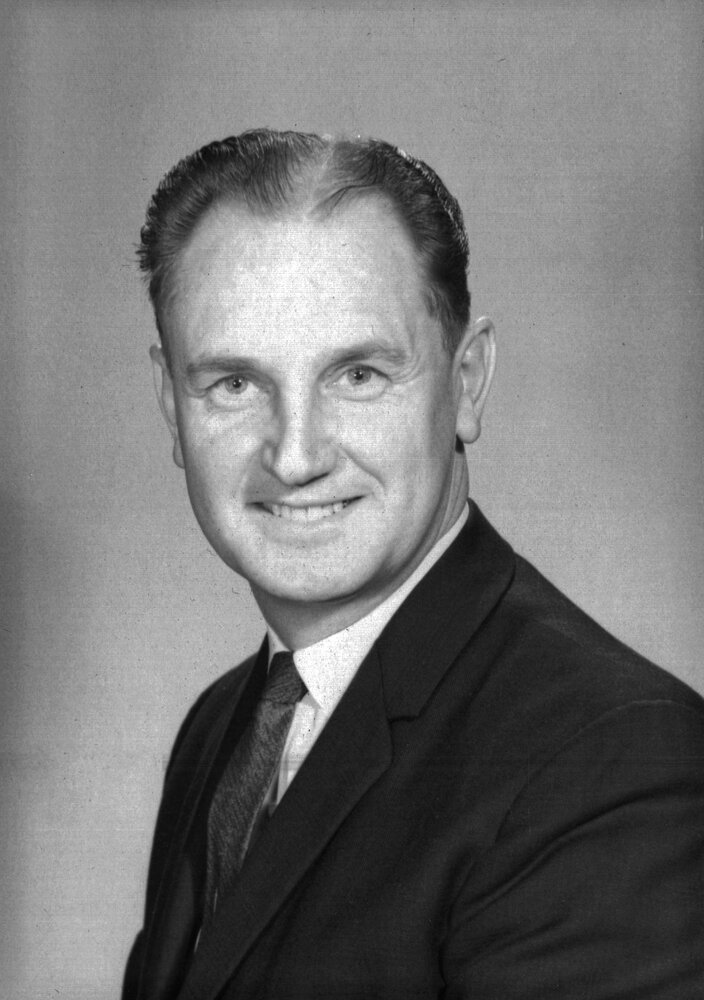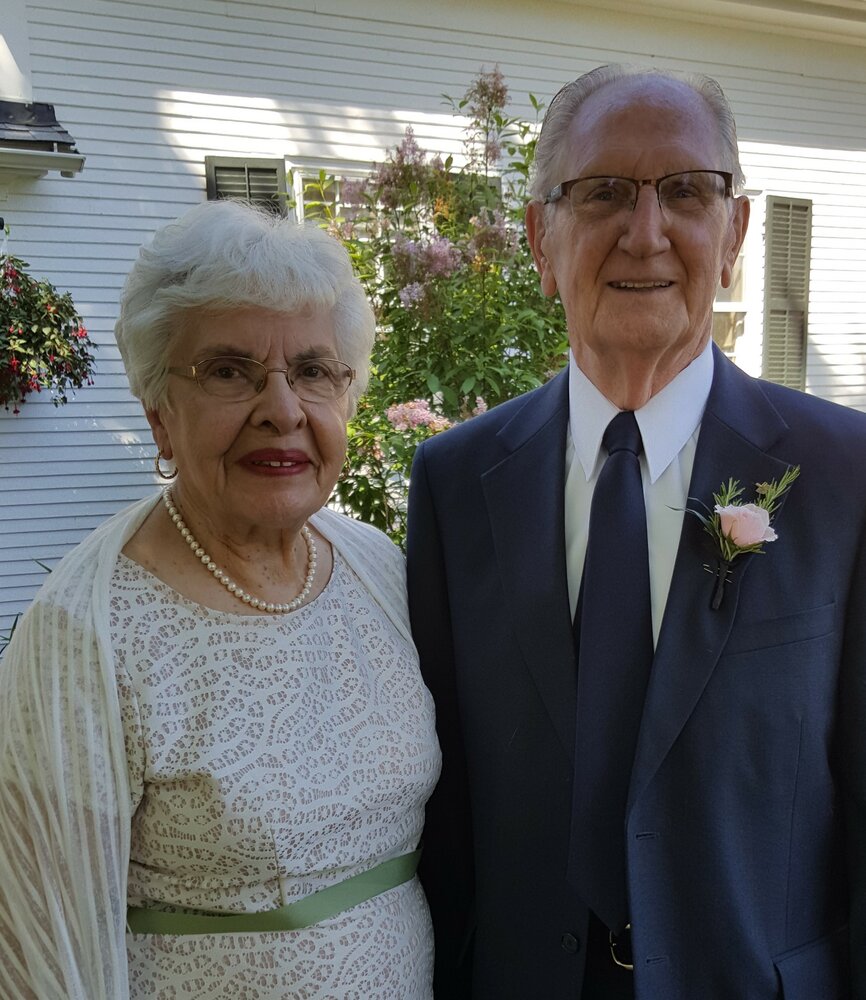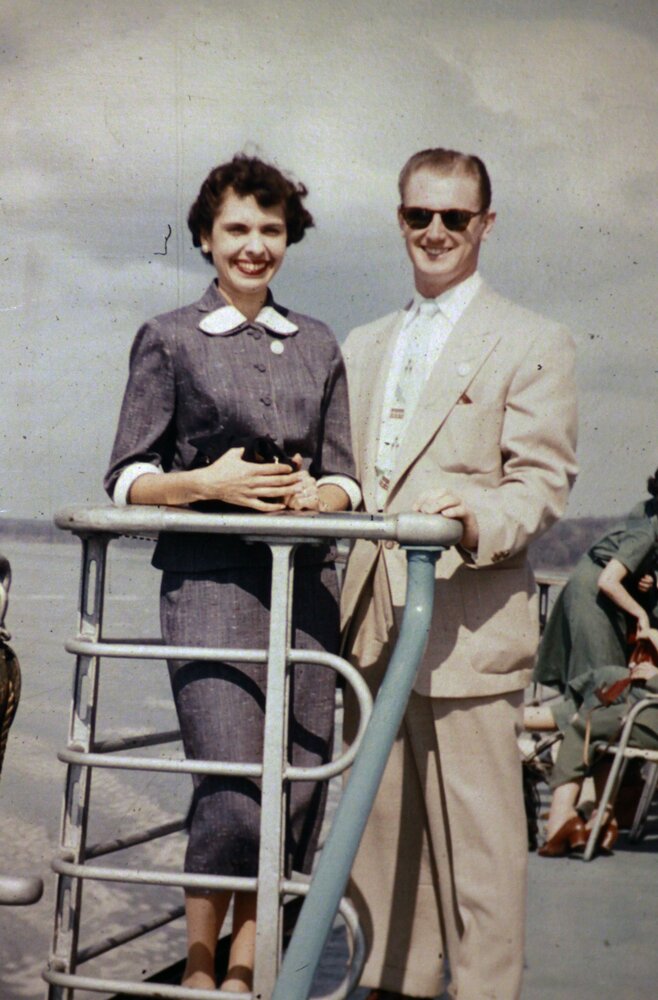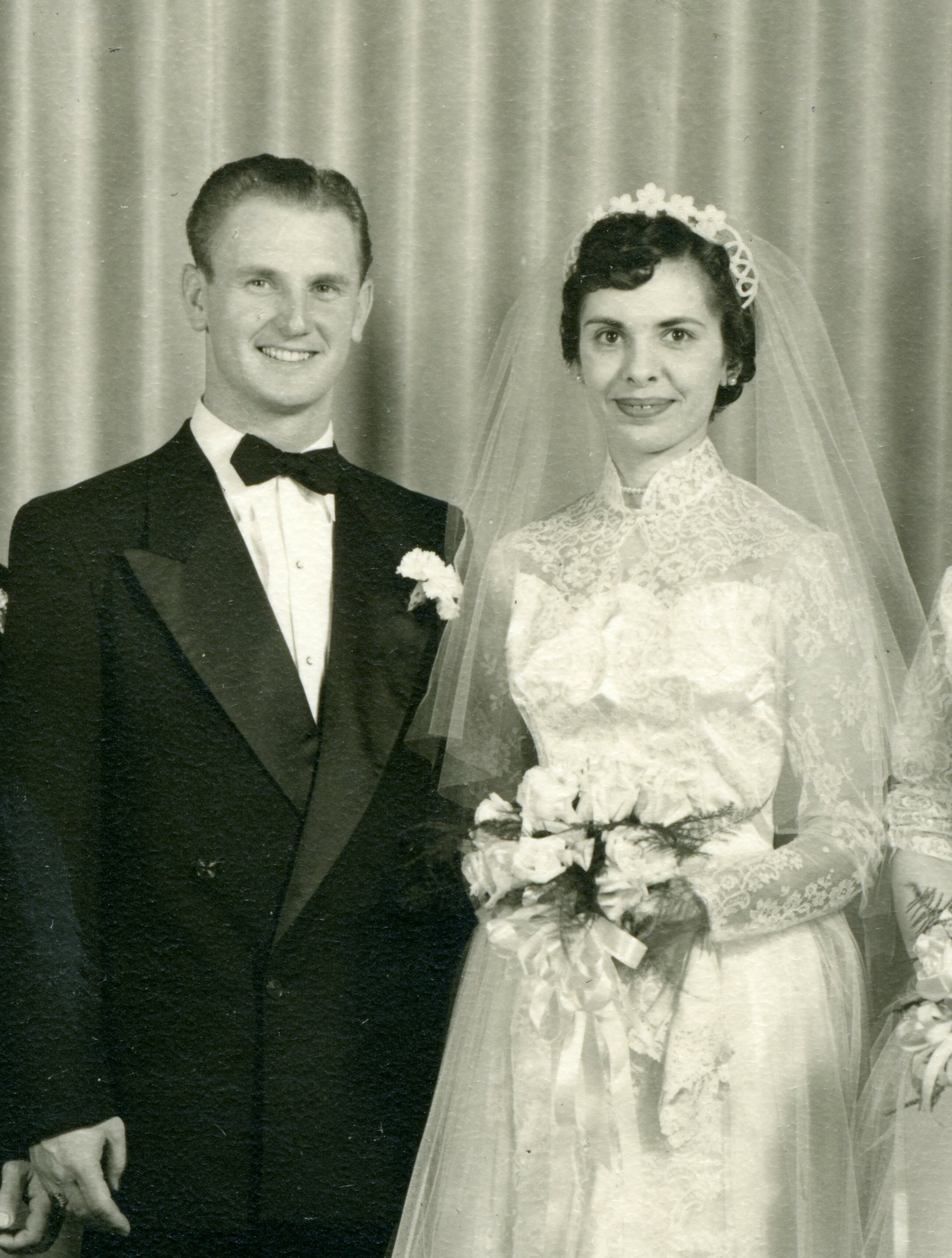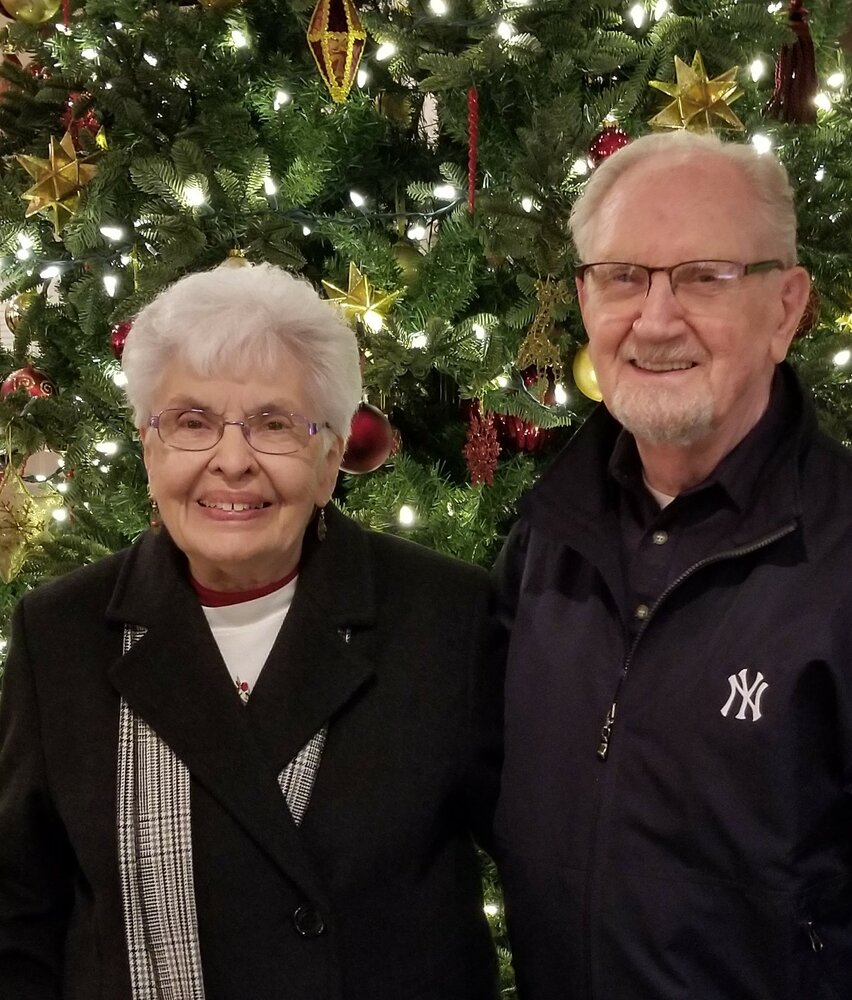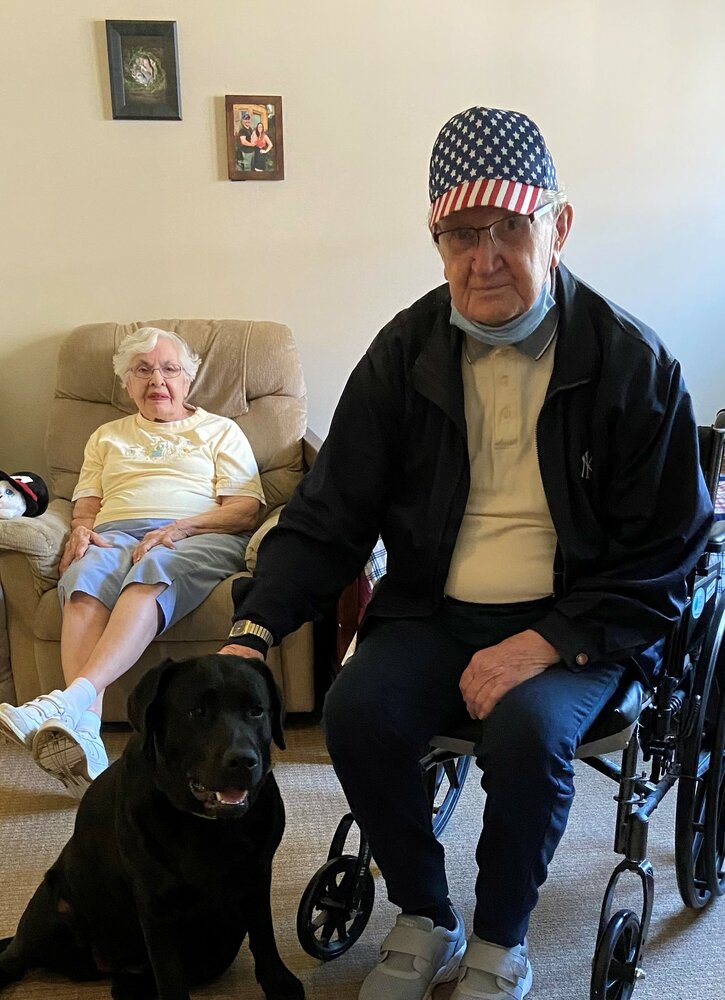 Obituary of John F. Hadden
Please share a memory of John to include in a keepsake book for family and friends.
John Franklyn Hadden, 92, of Manahawkin, NJ, passed away in hospice care at Jersey Shore University Medical Center in Neptune, NJ on Friday, July 2. Born on September 29, 1928, in Newburgh, NY, he was the oldest of five children of the late Florence Powell Hadden and LeRoy Hadden. His younger siblings are Shirley Mel (deceased) of Daytona Beach, FL, Robert L. Hadden (deceased) of Newburgh, NY, LeRoy Hadden Jr. of Beltsville, MD, and Blanche Meeks of Mobile, AL. John graduated from Newburgh Free Academy in 1946 where he was active in student government and music. Following high school, he attended the Fredonia State Teachers College to pursue a career in music education. However, in 1947 Uncle Sam called and he joined the Army Air Corps., which later became the U.S. Air Force. During his enlistment, he served in San Antonio, TX, Greenville, MI and Cheyenne, WY. He received an honorable discharge in 1952 as a staff sergeant and returned to his formal studies at Fredonia and went on to complete his B.S. and M.S. in Music Education, including trumpet studies at the Eastman School of Music in Rochester, NY. He began his teaching career in 1954 as instrumental music director in Cornwall, NY and assumed the same position at Niagara Falls High School in Niagara Falls, NY later that year. Always driven to learn, he leveraged the G.I. Bill to begin graduate studies in educational administration at the University of Buffalo where he received his Doctor of Educational Administration degree in 1969. Over the course of his professional career, John held many administrative positions. His first was in Canastota, NY, then Byron-Bergen, NY, then the "Hadden Family" moved to NJ. In 1970, John was named superintendent of schools for the newly regionalized West Windsor-Plainsboro School District where he played an integral role in the planning and staffing of its new high school. In 1975, he assumed the position of superintendent of schools for the Southern Regional School District and the "Hadden Family" moved to Manahawkin. Prior to his retirement in 1986, he held various positions including Director of the Somerset County Educational Services Commission and Superintendent/Secretary of the Union County Vo-Tech School. While he certainly had a successful career, John's proudest and happiest time in life came towards the end of his college days when he met his college sweetheart, Dorothy "Dot" Szczerbacki. On April 9th, 1955, they were married in Fredonia, moved to Niagara Falls, NY and began a 66-year memory-filled journey together! Dorothy was the world to John, and they did everything together. From raising three sons, to camping, to traveling, to bargain shopping, early bird specials, flea markets and more! You rarely saw one without the other, even golfing, (but that was short-lived on Mom's part!) Even as he got older and forgetful, Dorothy was there, by his side, making sure that he was safe, eating properly, getting the right medication and medical attention, when needed. It was 66 years for the ages. John is survived by his wife, Dorothy, of Manahawkin, NJ; three sons, John LeRoy Hadden and his wife, Amy, of Waitsfield, VT; Arnold F. Hadden and Harriet Akers, of Raleigh, NC., and James E. Hadden and Cheryl Goldman of Hamilton Square, NJ. In addition, he has a grandson, Lucas H. Hadden and his wife, Raleigh Elizabeth, and their daughter (great-granddaughter), Lucy Mae, of Cookeville, Tennessee. John was also a member of Forest Lodge #166 in Fredonia, NY and the Scottish Rite in Jamestown, NY for fifty-plus years. He and Dorothy attended the Manahawkin Methodist Church. A Celebration of Life will be held at the Manahawkin United Methodist Church, 116 Stafford Ave, Manahawkin, NJ on Friday, September 24th, at 10:30. A reception will be held immediately following in Fellowship Hall, which is connected to the Church. Also that same afternoon, a military service/burial will take place at 14:30 hrs. at the Brigadier General William C. Doyle Memorial Cemetery at 350 Province Line Road, Wrightstown, NJ. For those wishing to attend the military service, please enter the cemetery from the main entrance located on Province Line Road. Make a slight right when you enter. There are 2 lanes (solid white lines) on each side of this road. Vehicles will be lining up in either lane 1 or lane 2. The lane will be identified when you arrive for the service. All attendees will need to be lined up by 14:15 Hrs. Please remain in your cars. The Color Guard will escort us to one of two shelters. Cars will be parked at one of these locations and we will walk to the designated area. The ceremony will be approximately 25 minutes long. In lieu of flowers, the family asks that you consider donating to the Alzheimer's Association. To donate, visit the Alzheimer's Association website at https://www.alz.org/get-involved-now/donate. You can donate by phone, mail, or online. Regardless of where you donate, the family asks that you be sure to note that this is a memorial gift and then add John F. Hadden as the Honoree."
Share Your Memory of
John
Who We Are:

Polhemus Cremation Services is a cremation funeral home conveniently located at 203 Main Street (Rt. 9) in the historic town of West Creek, New Jersey, providing professional and affordable cremation funerals offering appointments in the comfort and privacy of your own home.

Our Location:

Polhemus Cremation Services
Richard M. Polhemus, Manager
NJ Lic. No. 4000

203 Main Street
West Creek, NJ 08092
Phone: 609-294-8000
Fax: 609-294-8001