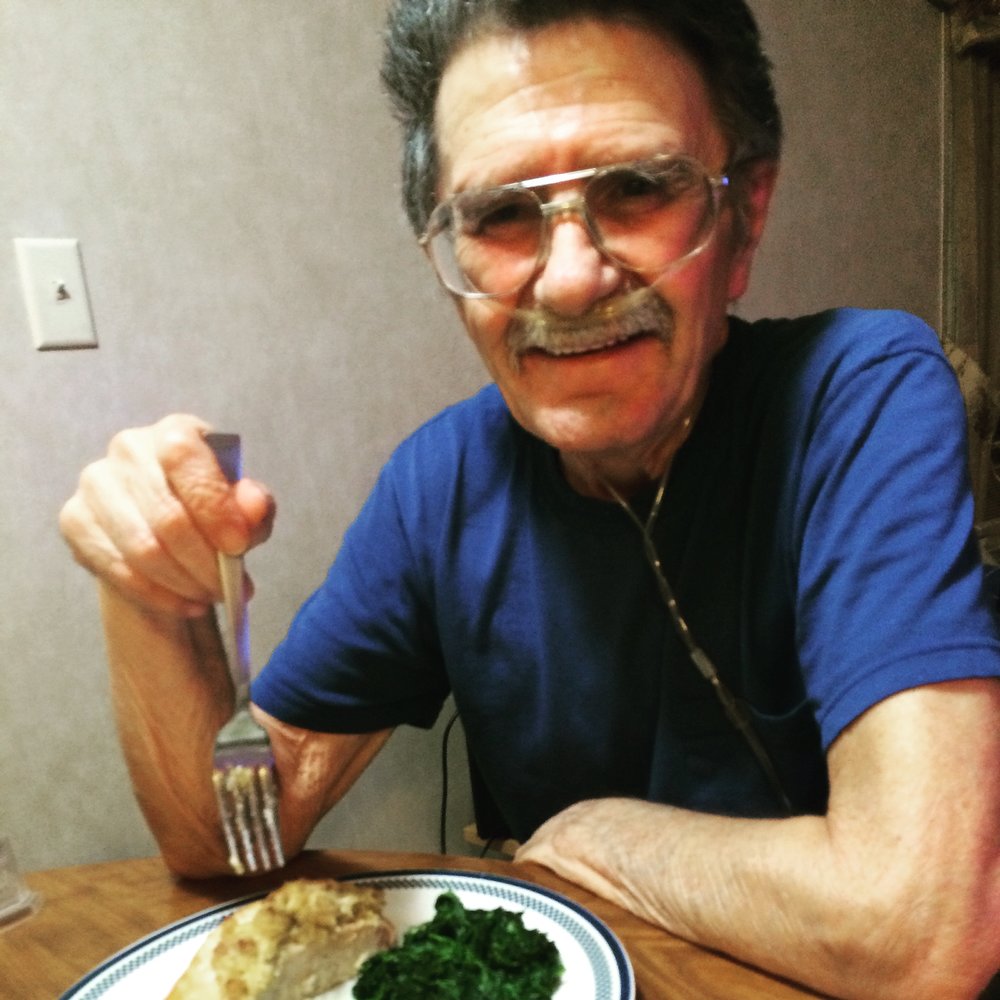 Obituary of Frank V. Capobianco
Please share a memory of Frank to include in a keepsake book for family and friends.
Frank Victor Capobianco passed away at 76 after a valiant battle with lung disease on July 1st 2020 at his home in Tuckerton, NJ surrounded by love and family. He was born to Pasquale and Frances Capobianco in Philadelphia, PA on September 5th, 1943. Frank is survived by his three daughters, Lynn Parlapiano, Angela Gasior and Christine Capobianco, his brother John Capobianco, his beloved sister-in-law Charmaine Capobianco, his daughter-in-law Nancy Capobianco, his sons-in-law Joshua Gasior and Michael Stark, his granddaughters Alexa Parlapiano, Nicole Capobianco, Jessica Capobianco and Ashley Capobianco, his grandson Isaac Benjamin Gasior and loyal friends John Notte, Bob Schlear and Trish Capobianco. He was preceded in death by his two sons Frankie and Danny Capobianco, his older brother Pat Capobianco and his dear friend William McCulloch. Frank attended Mater Dolorosa, Our Lady of Consolation, Father Judge High School and Abraham Lincoln High school in Philadelphia, neither of which he wanted to be at, so he left and later earned his G.E.D. He went on to work with IUOE Local 542 as a crane operator despite (as we would later learn) an aversion to heights. Some notable accomplishments include being pivotal in the safe construction of the Marriot and Blue Cross Blue Shield buildings in Philadelphia, PA. Frank loved the quiet of being in the crane cab with his thermos of coffee, seeing a birds eye view of the worksite. He took his job seriously and felt a duty to his Union brothers to keep them safe and get the job done right. In addition to working with Local 542, Frank carried on his family legacy of exceptional tile-working, always working hard to support his loved ones. Frank was an avid crabber, loved to play card games, pool, loved to cook (and eat) and feed his people. His style had changed drastically over the years from loving to look spiffy in suits and dress clothes when he was younger to wearing what was functional and comfortable in his later years as he became more aware of the negative impact of consumerism and it's exploits. Always on the verge of a smile or laugh, he was someone who made you feel comfortable being yourself, was easy to talk to and someone who held the people he loved in the highest regard. He often pushed/encouraged friends and family to expand their potential, suggesting projects or advice-he knew you could do it, whatever "it" was. Frank loved unconditionally and believed that if love isn't unconditional, then it isn't anything at all. He was generous with his time, compassionate and a true humanitarian, donating to causes he believed in, giving bikes to neighborhood kids who didn't have them or just being an ear to listen for those in need. He was loyal and believed in dignity and respect, very infrequently if ever speaking negatively of others. He was resourceful and wasn't wasteful. He was mindful about his footprint and tried to conserve where he could, repairing or repurposing things and rigging things together to make something superior. He was creative, handy and a jack of all trades, someone who could do anything he put his (extremely sharp) mind to. Frank was a person who was always present and charming. You didn't have to wonder if his mind was elsewhere, thinking about the next task or to-do on his list (though, perhaps his next meal). You could tell his full attention and focus was on you, your conversation and presence together, he made you feel welcome, heard and seen. He understood that the human condition is something we all experience and often remarked that it was good to be a listener for others. He knew what he wanted and wasn't afraid to ask for it, but he was also open-minded and willing to hear you out. Frank was ever-evolving all the way until the end. He was adventurous in trying new foods/tastes, considering different viewpoints or ideologies, implementing alternative protocols for his wellness, trying to eat better, go on his treadmill more and to drink more water. He could frequently be heard saying, "slow down, enjoy," meaning the meal or the process or the feeling of being alive right in that moment. His influence will live on in our efforts to remain present, hold our loved ones close and to continually be evolving. To have had him in our lives has been an honor and a privilege and though he is missed, he will be with us always. In light of Covid-19, Frank's celebration of life will be postponed until the Fall at which time we will eat, laugh and remember all of the great times we had with him. Remembrances can be made in the form of donations to St. Jude Children's Hospital, Frank's favorite charity, by visiting https://www.stjude.org/donate/donate-to-st-jude.html?sc_icid=header-btn-donate-now .
Share Your Memory of
Frank
Who We Are:

Polhemus Cremation Services is a cremation funeral home conveniently located at 203 Main Street (Rt. 9) in the historic town of West Creek, New Jersey, providing professional and affordable cremation funerals offering appointments in the comfort and privacy of your own home.

Our Location:

Polhemus Cremation Services
Richard M. Polhemus, Manager
NJ Lic. No. 4000

203 Main Street
West Creek, NJ 08092
Phone: 609-294-8000
Fax: 609-294-8001