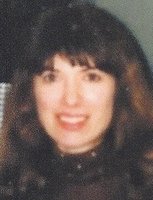 Kathleen M. Brady
Beloved wife to Gary of 17 years. Kathleen, the oldest of eight siblings passed away peacefully in her home surrounded by her loving family on Wednesday, October 31, 2018.
Kathy is now a shining star who will always brighten our darkest nights.
Kathleen Mary Piagari was born to Jerry and Rosemarie Piagari on August 1, 1952. She is predeceased by her parents and her step-son, Christian Brady. She is survived by her husband Gary, her stepson, Jeff Brady; her brothers and sisters: Robert Piagari, and wife, Arlene; Gerald Piagari, Mary Kurnos, Michael Piagari, Theresa Klotz and her sons, Steven and Jonathan dela Prida, Bernadette Giunta and husband, John, and their daughters, Gina and Elise, and Patricia Meagher, her husband, Robert and their daughters, Kelly and Katie; Kathy's brother-in-law, Bernard Brady and his sons, Steven and Kenny, and Kenny's son, Michael; Kathy's brother-in-law, Phillip Brady and his sons, Michael and John; Michael's children, Ashley and Andrew, John's children Kyle and Karson; and Kathy's sister-in-law Monica Schiumo and her daughter, Marie.
Kathy grew up in Union, NJ. She graduated from Rutgers University. She was employed with AIG Insurance in Parsippany as a Worker's Compensation Specialist for 25 years. Kathy and Gary purchased a summer home in Ocean Gate, NJ in 1988. They became full time residents of Bayville, NJ in 1998.

Kathy's smile was contagious, when she smiled you felt it. She loved living at the Jersey Shore with her husband. She was a loving and devoted wife. Kathy and Gary loved animals, nature and traveling. They enjoyed many walks with their dog, Abby on the beaches and boardwalks. They were the happiest couple, true soul mates as well as best friends. Kathy loved spending cherished moments with all of her brothers and sisters. Kathy was also a wonderful friend and neighbor to many.
The family is having a celebration of life ceremony on November 7, 2018 at the St. Barnabas Church in Bayville at 11:00 a.m. with a gathering afterwards to be held at the Lamp Post Inn, Rt. 9, Pine Beach, NJ. Relatives and friends are welcome to attend.
In lieu of flowers, please make donations to St. Jude.