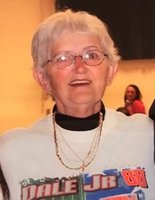 Ruth Dobranski
Ruth Dobranski, 71, passed away September 13, 2017. Cremation was private.
~Whether you new her as Ruthie, Ruth, or Mom, she was always giving to anyone.
She was very independent and a free spirit as she still is. Never settling for one job or place, always trying something new. She found Antiques one thing she really liked to do. It was a challenge to have her own business and she thrived on it.
Mom does not want us to mourn her loss. Her spirit lives in everyone she has ever met. She gave so much to all of us. She taught us through her whole life that your WILL can beat anything. You have to put your mind and your heart to your task.
Living a full life, She never even let ALS get the best of her. She did what she wanted when she wanted.
Please join us to celebrate her life and share her memories at the Barnegat Lighthouse Park, Friday September 22nd from 12 noon to 3 PM. Michelle and I will be there starting at noon. This is not a formal event with a schedule. We will be there till at least 3pm please stop out, bring a picnic basket and a chair.
Please do not send flowers, make a donation in Mom's name to your local ALS chapter or The Wounded Warriors as mom did every week.
Thank you, Julius and Michelle
Special thanks to Aunt Mae and her best friend Pat. We appreciate how much you helped mom in the last few years. Mom enjoyed your company.